Okay so 45 degrees may not seem cold to you, but when you are used to the tropical lows of the 70s and all of a sudden we have a wind chill factor of 20 it's

FREEZING

! Enough with the cold fronts already!
On Thursday the Senior Missionary District headed to Cocoa, or more precisely, Jetty Park, to have a tail gate party and to watch the launch of a rocket from Cape Canaveral. Fried chicken, potato, macaroni and fruit salad, veggies, rolls, donut holes and cookies. Do we know how to party or what?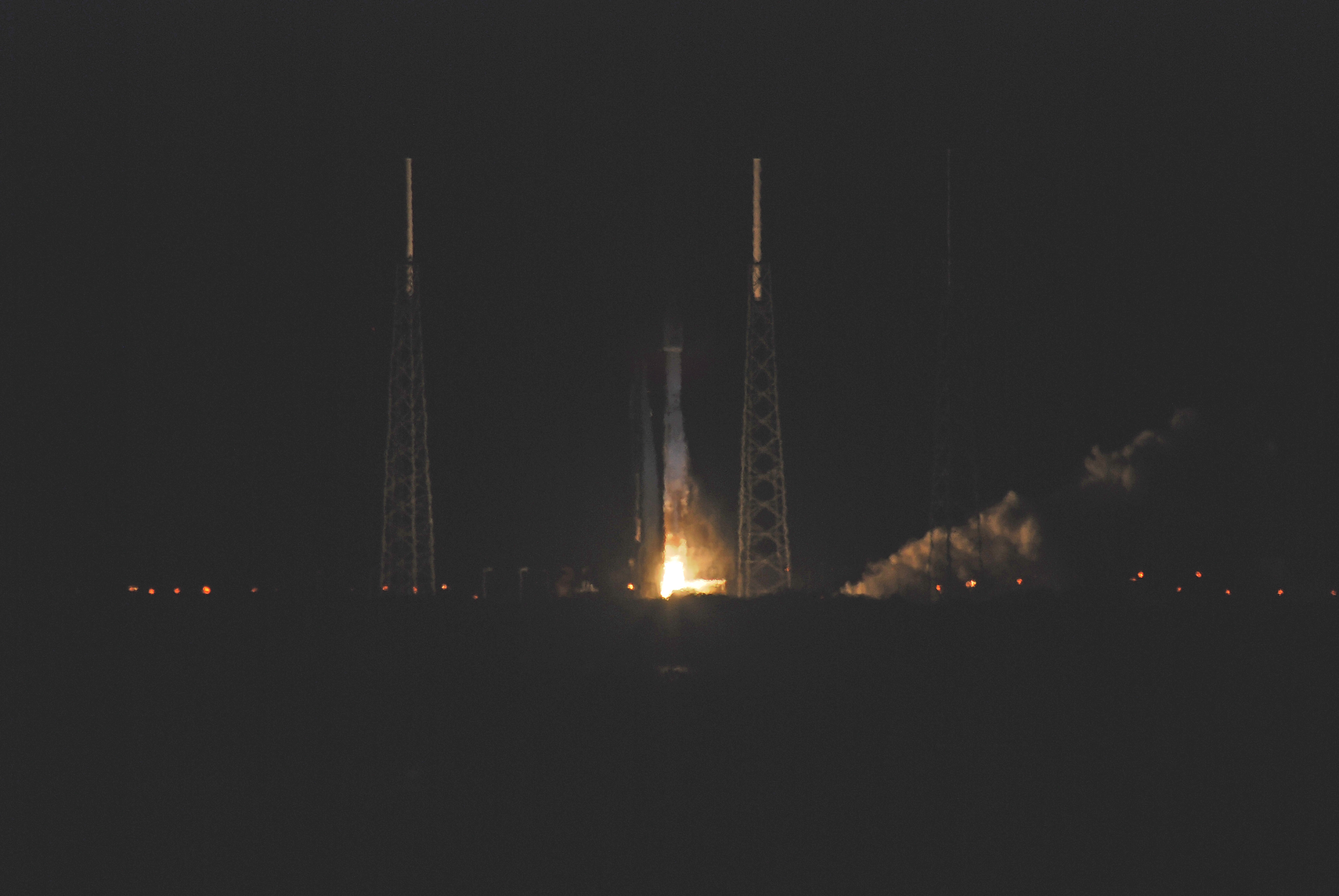 NASA TDRS-L relay satellite launch aboard Atlas V rocket on Jan. 23, 2014. Credit: Jeff Seibert/wired4space.com Shot from the Kennedy Space Center
The countdown began at 2 p.m. EST (GMT-5), setting the stage for a sky-lighting liftoff from launch complex 41 at the Cape Canaveral Air Force Station at 9:05 p.m., the opening of a 40-minute launch window. A problem with the telemetry occurred at about 9:01 just four minutes before the launch, postponing the final countdown for a brief period of time. Fortunately they were able to resolve the problem and the launch was on. As I said before it was COLD, so after our tailgate party and a brisk hike along the pier most of us, including those from Utah who were very familiar with cold weather, decided to huddle in our cars with the heat on until it was time to see the launch.
As of this week 84,000 missionaries are currently serving full time missions.

We should be prepared to invite others to come unto Christ, "Whenever, wherever, whoever"

More important than speaking is listening. When you listen carefully to others , you understand them better. If we listen with love, we won't need to wonder what to say it will be given to us-by the Spirit. And by the Spirit we will be able to see with spiritual eyes , hear with spiritual ears and listen with our hearts.

Our Mission Statement should always be-
Following the luncheon was the Orlando South Stake Priesthood Leadership Meeting so we quickly stowed the tables and re-arranged the chairs transforming the gym in minutes.
We love you and hope you had an incredible week as well.
Until next time.
See you later...alligator