In a few short days we will have officially been missionaries for 6 months! So it seemed only fitting that we share our "State of the Mission" report and maybe a few things that we have learned along the way.
The Florida Orlando Mission currently has (give or take a few)
116 Elders (Young men between the ages of 18-26 here in our mission )
74 Sisters (Young women between the ages of 18-24)
5 Senior Missionary Couples (Adults between the ages of 59-76)
2 Senior Single Sisters
13 more missionaries are due in two weeks!
The various countries we represent include:
Brazil
Canada
Denmark
Germany
Japan
New Zealand
Russia
Samoa
South Africa
The states we hail from:
Arizona
Arkansas
California
Colorado
Hawaii
Idaho
Kansas
Maryland
Massachusetts
Missouri
Nebraska
Nevada
Oregon
South Dakota
Texas
Utah
Washington
Wyoming
The languages:
English
Haitian
Portuguese
Spanish
and many who are fluent in American Sign Language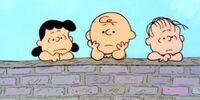 The most difficult lesson we have learned thus far, missions can be STRESSFUL!
One of very own missionaries, Elder Nakatsuka from Japan, celebrating his birthday in the mission field! International packages cannot be sent by the US Postal Service so they cannot be forwarded. As a result they sit and sit and sit in the office. That is until Sister Busath decides that the thought of someone missing out on a birthday gift from home is more than she can bear. Needless to say after a 45 minute drive we were able to deliver the birthday gifts to a very grateful birthday boy :) and his companion Elder Weston!
Have you ever felt sometimes that you have hit a brick wall? That the more you try to fix a problem the worse it gets? You make presentations at almost every meeting to prepare them for the stressful situations to come, you distribute handouts, you pray until your knees hurt and then you pray some more. You love with all of you heart, but sometimes even that isn't enough. The bottom line is, we can not teach stress management after they get here, there simply isn't enough time! It must be learned before they even submit their papers for it to stick.
Sister Peck, Sister Tato, Sister Merrill and Sister Strein
Awesome missionaries are flooding the earth and yet many are having to turn right around and go home because they simply aren't up to the rigors of the stress of every day life of being a missionary. The worst part is that even though the missionary has returned home, safe and sound to deal with the issues at hand, he or she leaves behind a companion or companions that have been damaged in the process, a district with an important piece missing, an empty apartment because no one can fill their place.
People!!!
Missions are not extended Priest and Laurel Activities!
They are not summer camps for our valiant youth.
Missions are simply said, Boot Camp for Helaman's Army!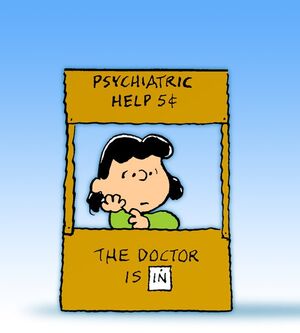 There is no "I" in team so why in the world would you think that by sending your youth to join Helaman's Army you would expect them to be treated any different that anyone else? We are glad to know that your youth is "Special", "Sensitive" we feel the same way about our kids, but we are sorry to tell you that even though "at home" they got to sleep in, listen to country western music, etc. this is not home!
But all is not lost, we have just the solution. Of course, it won't cure all our ills, but it might prevent ones in the future and that is all we can really hope for.
Elder Busath teaching the basics about how to install a ceiling fan to our Portuguese Elders.
Education is the key!
As most of us in the church know, the bar regarding missionary service has been raised and as a result we are sending out spiritual giants. That's the good news. The bad news is that these spiritual giants are being taken to their knees by the reality of the cold, cruel world in which we live. They are seriously unprepared to do battle because they are unfamiliar with the territory. Now we are not suggesting that we allow our children to live more "in" the world, we are only suggesting that we help our children navigate the hazards that are sure to come their way.
We are sure that many of you may have heard of the book, "Everything I Know, I Learned in Kindergarten. " We are suggesting that many (not all) of the things you will need to know as you prepare to serve a mission can be learned by...wait for it...
Getting a job!!! Not just any job, but a job working in the fast food industry. We can hear the murmuring already. We have actually heard from those near and dear to our hearts that they thought that they were too good to work in fast food. We are sorry, but our experience here in the mission filed has taught us that it is a good thing to be humble, and no one is too good.
We have given this a lot of thought and we want you to just think about it for a minute. Where else can you learn some of the following skills:
Time management
-The expectation that you will need to be someplace at certain time, no matter what, or you will suffer the consequences is huge. Most employers are not as forgiving as mom, dad, the neighbor, the soccer coach or your seminary teacher.
Finance
-a paycheck is an effective motivator to help teach one how to budget and save. It is also an effective tool to gain a personal testimony of the principle of tithing and fast offering.
Setting goals
-if you cook hamburgers long enough you may actually aspire to working on the cash register. In order to accomplish that goal you must be the best candidate for the job and that means being the best at what you currently do. The best thing is that the lessons you learn from the ground level on up will be a great benefit if you have the opportunity to serve as a Senior Companion, a Trainer, a District, Leader, or a Zone Leader, or Sister Trainer Leader.
Becoming assertive
-you thought the application process was painful! Talking to strangers all day, even if it is just to determine if they want fries with that, is a great way to learn to "lose yourself in the work." we can't tell you how many missionaries come out and they aren't even able to make eye contact. Here in our mission we are asked to make at least 12 contacts with strangers each and every day!
Learning to deal with difficult people
-Have you ever had a supervisor, co-worker or room mate you didn't like? Well consider having a change of companions every six weeks or so. We can guarantee that there may be at least one that you won't see eye to eye with.
Being obedient
-wiping down counters, emptying garbage cans, cleaning bathrooms is never a fun job, but it's a great lesson is realizing that not everything in life is fun. Sometimes we just have to do things we don't want to do because it is the right thing to do. We guess it's that opposition thing. Doors actually do get shut in your face, and people may reject your message. It's hot, it rains a here a lot, bad days do happen and without the ability to
make yourself happy
you can become depressed, discouraged, basically an emotional and physical wreck.
We can do hard things, with the Lord's help, but that doesn't mean that we are free from doing our part. Why else would we be given opportunities to learn and to grow if we are just supposed to stay in our safe places, hanging out with friends and family until our 18th or 19th birthday comes around.
He never said this life would be fair, but it would be worth it! We can testify to that. There is really no other place we would rather be than here in Florida serving a mission. Is it hard being far from home, family, and friends, absolutely. Are we blessed in more ways than we can even count, yes!
We have discovered, which really shouldn't be a shock to anyone, that the best missionaries in the field are the ones that, not only attended seminary and valiant in their church responsibilities, but they worked before they came out, and put money aside for the privilege to serve. There seems to be a greater ability to tough it out and get over the slight, the hurt, the rejection, the disappointment if you have had a little experience in dealing with those issues before. Basically they learned to do hard things and to make the best of difficult situations.
We don't think we will ever get used to saying good bye to a missionary on their way home before their time. It breaks our hearts and the pieces left to pick up are substantial.
The other thing that we don't spend near enough time discussing with our youth is the fact that Satan is real! He is clever and can easily mislead them if they are not careful. I can't tell you what a shock that concept is for some of these young missionaries. For some reason they think that being on the Lord's errand protects them from Satan's ploys. They firmly believe that Satan is so obvious and easy to recognize, that they couldn't possible fall for his tricks, which couldn't be further from the truth. By the time they discover that he is the cause of their discouragement and depression it has quickly gotten out of control and has begun to affect those around them. Why in the world would Satan exclude tempting missionaries, when they have such a huge impact on inviting others to come unto Christ?
We apologize if this post is a little depressing, but if it sheds a little light on a very difficult situation then it will be worth the effort.
If nothing else, it should be food for thought. If the idea seems reasonable please pass it on. One less missionary being sent home before their time will be the reward!
Just our two cents!
In closing let us share a great big hug that we recently received from our kids in Idaho.
One size fits all!
We love you and appreciate your support more than you will ever know!
Until next time..........